EMAP will also present a children's book where, through the magical adventures of Aki, a little Chalcolithic girl, children can discover the diversity of European musical instruments, from Antiquity to the Middle Ages.
With the help of a very special instrument—a magic bullroarer—our little friend travels through space and time to gather songs and musical instruments to bring new music to her tribe.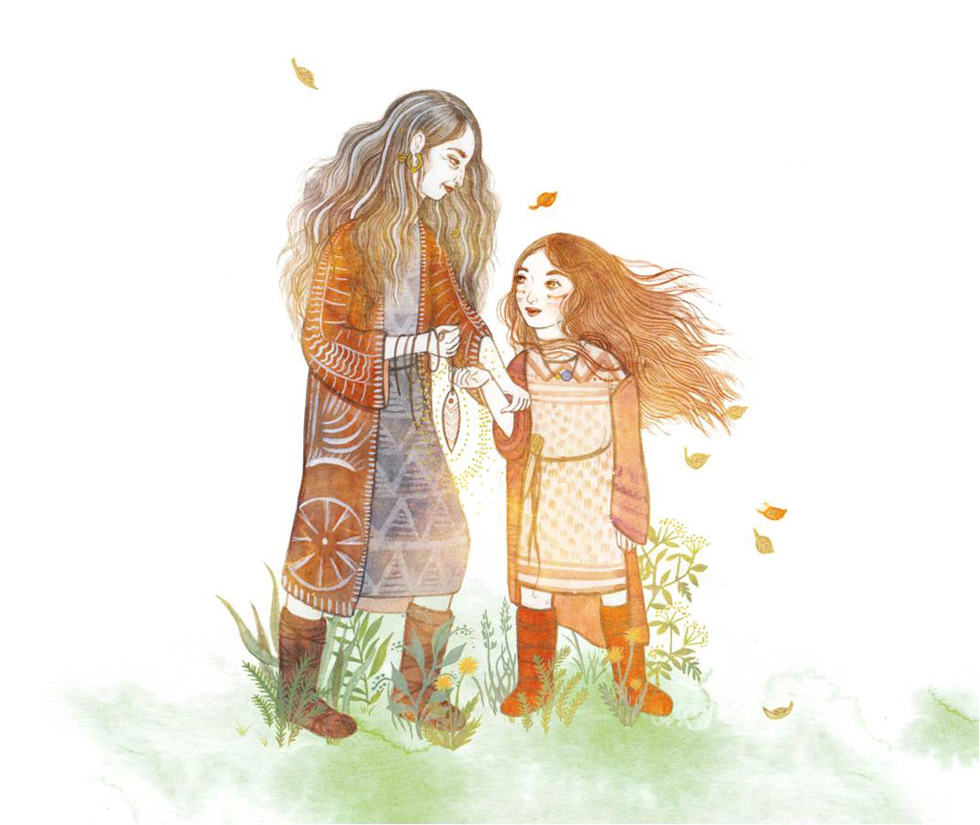 Aki receives a magic bullroarer from the tribal Wise Woman.
Illustrator: Raquel Aparicio