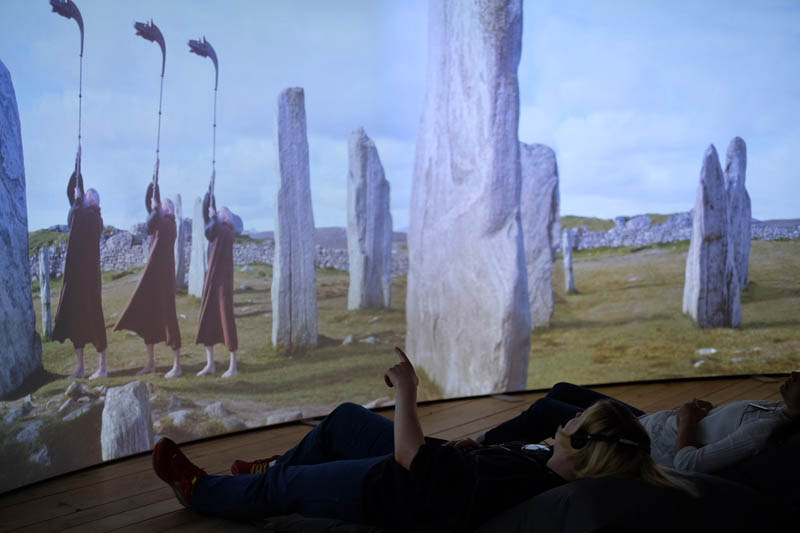 This semi-circular multimedia time machine allows the exhibition visitor to experience past sound worlds and environments. The installation will add the dimensions of space and environment to sound through time.
Four video projectors display a 180 degree surround cinerama effect, using a mixture of 3D computer models and digital video. It features recordings of musical instruments from antiquity being played at appropriate archaeological sites.
Visitors can explore several environments and their sounds, such as vulture bone flutes being played in Palaeolithic caves in Spain; birds and bone flutes in Stonehenge, England; wooden lurs and reindeer antler percussion at the King's Grave near Kivik, Sweden; a carnyx being played at Callanish standing stones in Scotland; a double pipe player at a Roman theatre in Cyprus and Scandinavian musical instruments being played in the coastal Iron Age stone ship Ale's Stones in Sweden.
The SOUNDGATE (Photo: Anders Svensson)